Wonder Wheels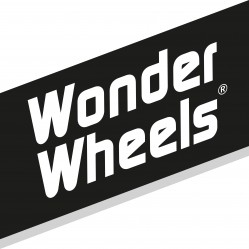 Wonder Wheels is one of Tetrosyl's biggest and best known brands within the car care market.
At Tetrosyl we are passionate about cars, therefore we know the wheels can make or break the look of your vehicle.
Wonder Wheels is the consumers' choice for wheel cleaning and enhancement and they ask for it by name. With the knowledge there is no substitute, this is why Wonder Wheels has won the prestigious Auto Express Product Honours Award for wheel cleaning 13 times. It is the only product on the market to win this number of awards … clearly an exceptional product.
Since 2000 the success of the Wonder Wheels brand has inspired a new range of car care products...
Wonder why some cars look so good?
It's more than just chemistry ... We believe we have created the finest automotive finishing range available today. With over fifty years experience in car detailing, our technologists have carefully fused traditional ingredients with Tetrosyl's unique patented advancements in technology to make the Wonder Wheels valeting range so good.