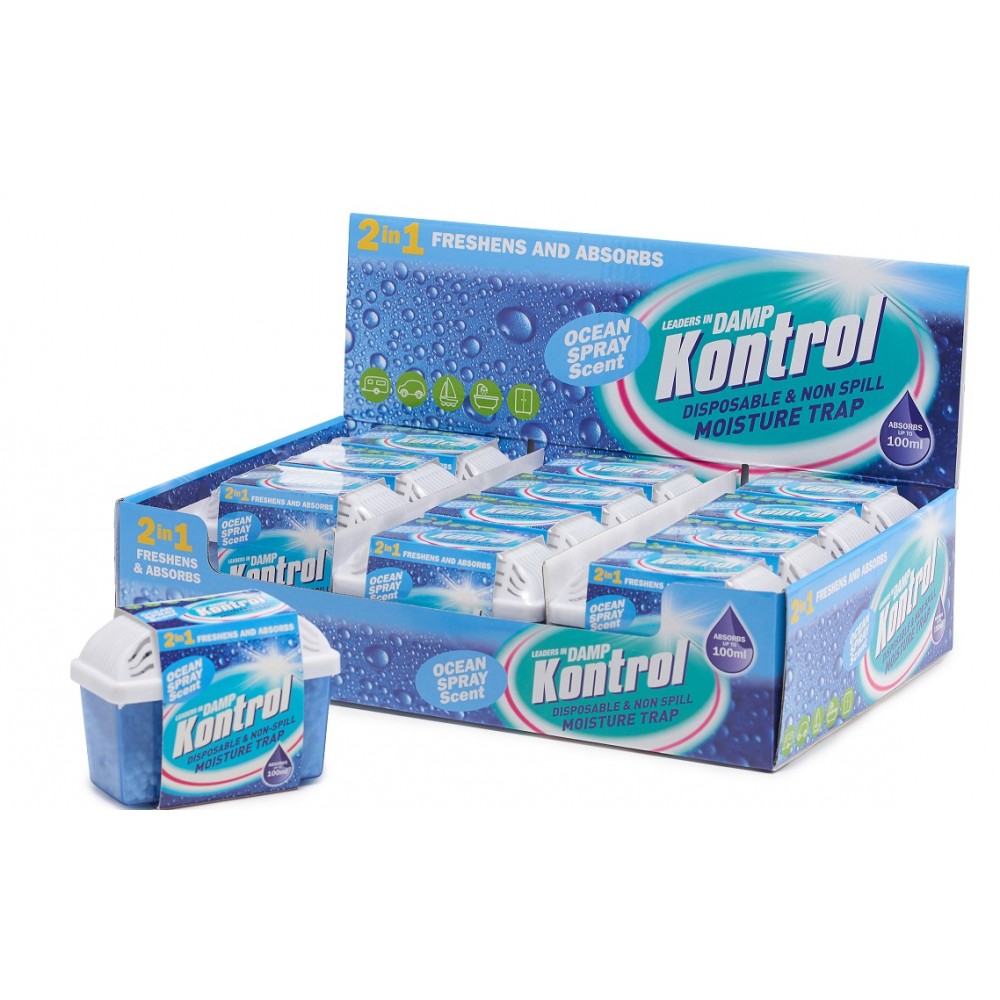 Kontrol KT0407 Mini Moisture Trap Ocean
Product Code: KT0407
In Stock
Free Delivery (Orders over £75)
Next Day Delivery (Order before 3pm)
Kontrol KT0407 Mini Moisture Trap Ocean
Kontrol Mini Moisture Traps - Ocean Spray Fragrance
There are many times throughout the year when you will have excess moisture in and around your caravan, motorhome or house. This can cause your windows to fog up or even allow mould, mildew, mustiness and rust to form. However, with this range of moisture control products from Kontrol, you will have the ideal solution to prevent this from happening. These mini moisture traps from Kontrol are the ideal solution for all your damp and moisture control issues. They are compact and discreet for home or caravan use, and will absorb up to 125ml of liquid from the atmosphere. The ocean spray scent also acts as an air freshener, saving the cost of buying two separate products. Kontrol was founded 40 years ago in Jersey (Channel Islands). The company is a specialised niche business, supplying around 80 products for home and garden solutions that include humidity control, cleaning, laundry, clothes protection, home fragrance and pest control. The range provides effective solutions to help with all aspects of humidifying caravans and boats nationwide.
Ocean Spray or Fresh Linen Fragances
Room / caravan freshener and moisture trap
Compact and discreet
Capacity: 125ml
Pack of 12
There are no reviews for this product.
Add a review
Please log in to leave a review
Technical Details
| | |
| --- | --- |
| Case Qty | 36 |
| Height mm | 100 |
| Length mm | 75 |
| Width mm | 100 |
| Weight kg | 100 |
| Barcode | 5050247062540 |
No Frequently Asked Questions
There are currently no FAQs about this product.
Ask a question
Please log in to ask a question.